Owning some of the world's longest established and iconic tea estates, as a Group we are the largest private grower of tea worldwide.
Tea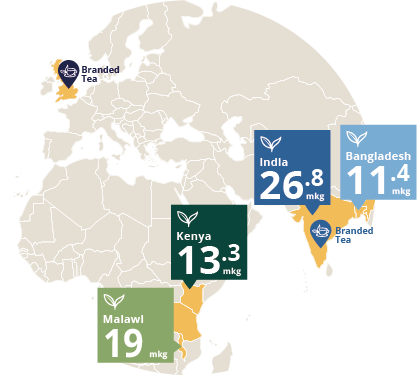 The world's largest private grower of tea
As a group we grow tea in India, Bangladesh, Kenya and Malawi with an output of 70.5 mkg per year. Operating 68 tea estates we produce both whole leaf and CTC black teas together with a small amount of green tea.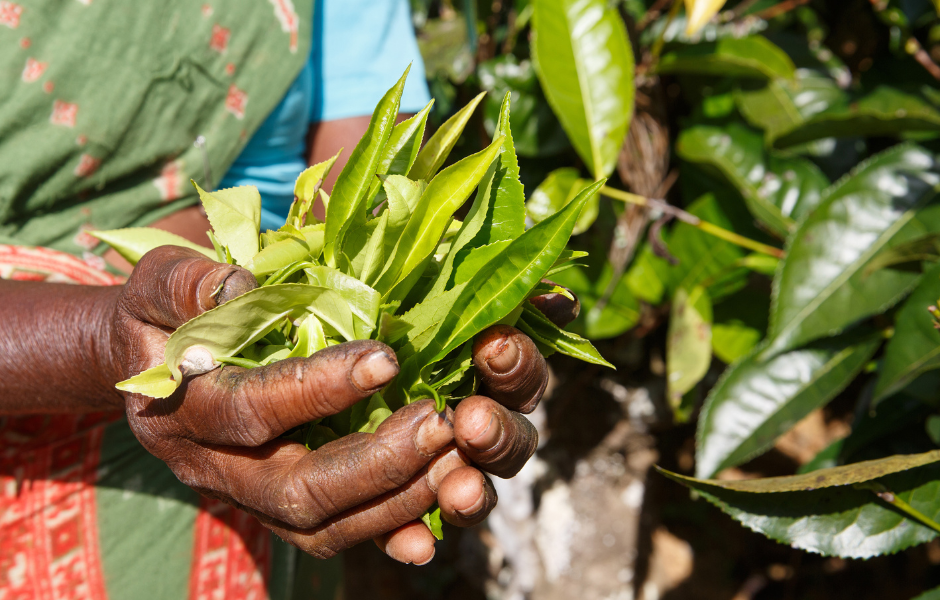 Outgrowers & Smallholders
17.8 mkg of tea in 2022
Our Outgrower's programme supports local tea growers with production and marketing of their tea produce.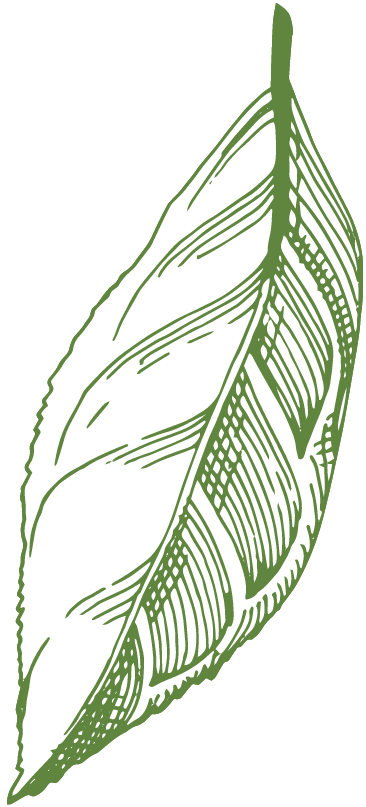 Estate Production & Manufacturing
94% CTC
Crush, tear, curl - CTC, is an alternative to orthodox processing which produces consistent results. CTC is the most widely drunk tea worldwide. 
6% Loose Leaf
Orthodox, loose leaf teas are often bought for their terroir, we own some of the most renowned and celebrated estates such as Badamtam and Castleton in Darjeeling.
Instant Tea, Branded Tea & Tea Rooms
Goodricke is one of largest brands by sales in India, selling teas for home consumption and through Goodricke tea lounges.
Based in London, Jing Tea is a speciality tea brand selling to the premium end of the market, not only in the UK but across Europe, Asia and the Middle East.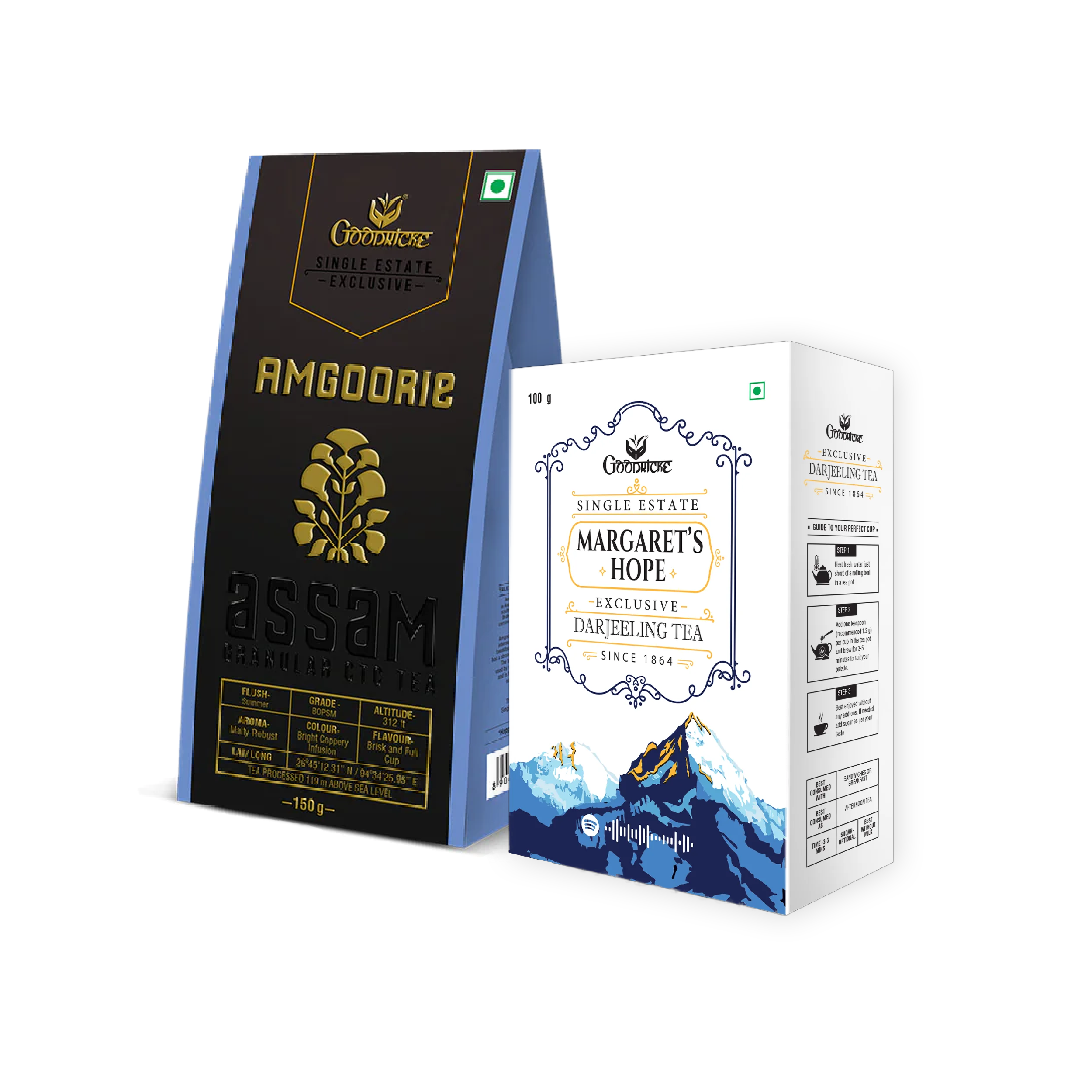 Goodricke loose leaf & instant tea
Goodricke's Darjeeling gardens, Castleton, Margaret's Hope, Thurbo, Badamtam and Barnesbeg, are amongst the best known and produce some of the finest quality loose leaf teas in the world.
Goodricke has extensive facilities at their Aibheel Instant Tea Plant for manufacturing, alongside R&D to allow design and manufacture of instant teas to customer specifications.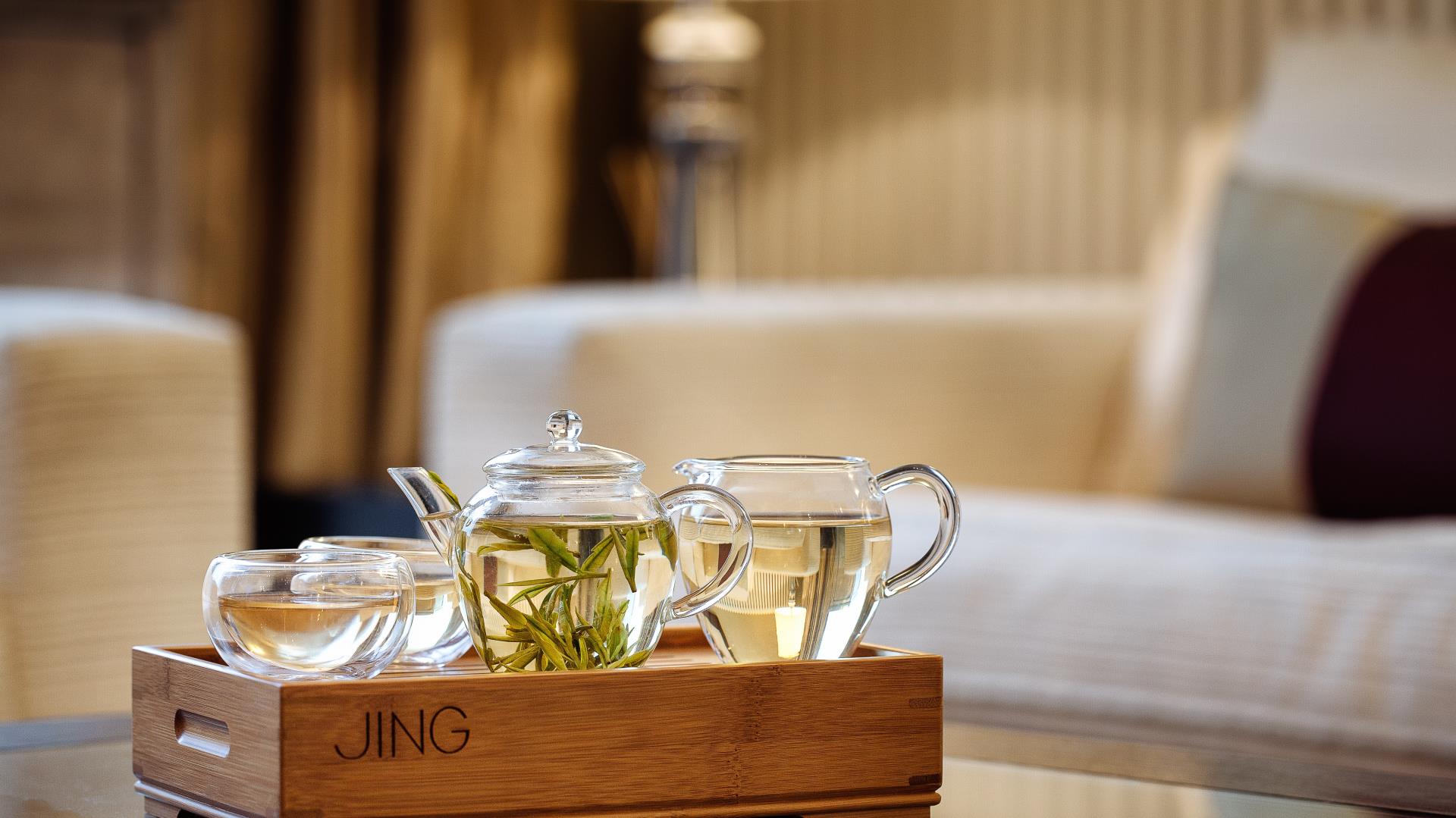 Jing Tea
Jing Tea in the UK imports speciality teas from many of Asia's great tea regions. With a presence in both B2B and B2C markets. Carbon neutral and sourced directly from the tea gardens, with organic tea making up 80% of the range, Jing are the brand of choice for many of the world's leaders in hospitality and can be found in over 200 5* hotels, as well as some of the world's best restaurants with over 100 Michelin stars to date.   
Our operations
See where all the Group businesses operate.
Natural food, ethically produced